18. September 2018 - 09:04 Uhr / Lara Graff
"Game of Thrones", "The Crown" und Co.
Emmys 2018: Das sind die Gewinner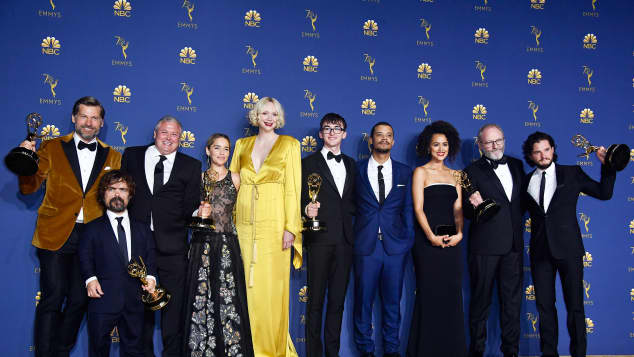 zur Bildergalerie
(© Getty Images)
Auch dieses Jahr war der Fanliebling "Game of Thrones" einer der großen Sieger der Emmy Awards. Welche Stars noch mit der begehrten Trophäe nach Hause gehen durften und zu den Emmy 2018 Gewinnern zählen, erfahrt ihr hier.
Montagabend fand mit den Emmy Awards in Los Angeles einer der wichtigsten TV-Preisverleihungen des Jahres statt. Großer Sieger des Abends war die Comedyshow "The Marvelous Mrs. Maisel", die sich acht Auszeichnungen sichern konnte, dicht gefolgt von "Game of Thrones" mit sieben Preisen. Einen Überblick über die Emmys 2018 Gewinner findet ihr hier:
Beste Dramaserie
"Game of Thrones" (Gewinner)
"The Americans"
"The Crown"
"The Handmaid's Tale"
"Stranger Things"
"This Is Us"
"Westworld"
Beste Comedyserie
"The Marvelous Mrs. Maisel" (Gewinner)
"Atlanta"
"black-ish"
"Barry"
"Curb Your Enthusiasm"
"GLOW"
"Silicon Valley"
"Unbreakable Kimmy Schmidt"
Beste Miniserie
"The Assassination of Gianni Versace: American Crime Story" (Gewinner)
"Godless"
"The Alientist"
"Genius: Picasso"
"Patrick Melrose"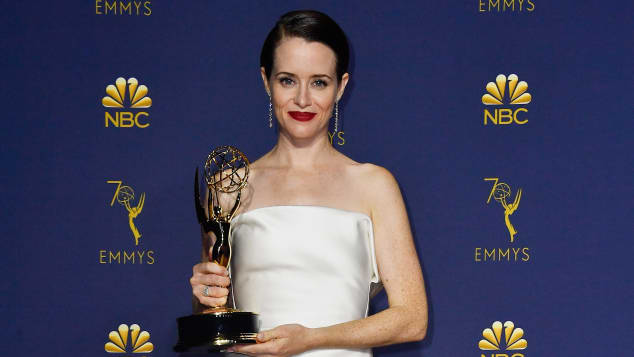 (© Getty Images)
Beste Hauptdarstellerin ein einer Dramaserie
Claire Foy, "The Crown" (Gewinnerin)
Elisabeth Moss, "The Handmaid's Tale"
Sandra Oh, "Killing Eve"
Keri Russell, "The Americans"
Evan Rachel Wood, "Westworld"
Tatiana Maslany, "Orphan Black"
Bester Hauptdarsteller in einer Dramaserie
Matthew Rhys, "The Americans" (Gewinner)
Sterling K. Brown, "This Is Us"
Milo Ventimiglia, "This Is Us"
Jeffrey Wright, "Westworld"
Jason Bateman, "Ozark"
Ed Harris, "Westworld"
Bester Hauptdarsteller in einer Comedyserie
Bill Hader, "Barry" (Gewinner)
Anthony Anderson, "black-ish"
Donald Glover, "Atlanta"
Larry David, "Curb Your Enthusiasm"
Ted Danson, "The Good Place"
William H. Macy, "Shameless"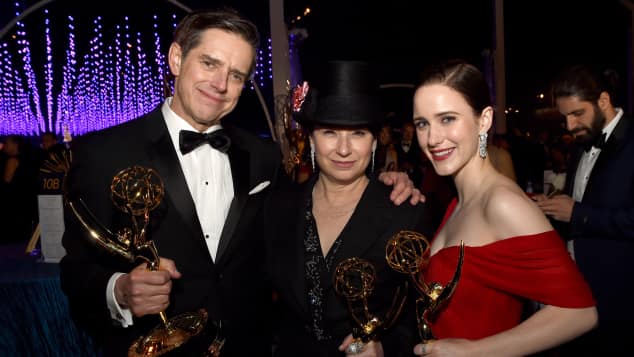 (© Getty Images)
Beste Hauptdarstellerin in einer Comedyserie
Rachel Brosnahan, "The Marvelous Mrs. Maisel" (Gewinnerin)
Pamela Adlon, "Better Things"
Tracee Ellis Ross, "black-ish"
Lily Tomlin, "Grace and Frankie"
Issa Rae, "Insecure"
Allison Janney, "Mom"
Beste Hauptdarstellerin in einer Miniserie
Regina King, "Seven Seconds" (Gewinnerin)
Jessica Biel, "The Sinner"
Laura Dern, "The Tale"
Michelle Dockery, "Godless"
Sarah Paulson, "American Horror Story: Cult"
Edie Falco, "Law & Order: True Crime The Menendez Murders"
Bester Hauptdarsteller in einer Miniserie
Darren Criss, "The Assassination of Gianni Versace: American Crime Story" (Gewinner)
Antonio Banderas, "Genius: Picasso"
Benedict Cumberbatch, "Patrick Melrose"
Jeff Daniels, "The Looming Tower"
John Legend, "Jesus Christ Superstar"
Jesse Plemons, "Black Mirror"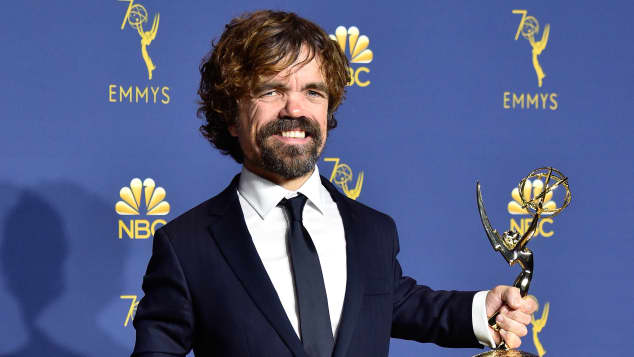 (© Getty Images)
Bester Nebendarsteller in einer Dramaserie
Peter Dinklage, "Game of Thrones" (Gewinner)
Nikolaj Coster-Waldau, "Game of Thrones"
Joseph Fiennes, "The Handmaid's Tale"
David Harbour, "Stranger Things"
Mandy Patinkin, "Homeland"
Matt Smith, "The Crown"
Beste Nebendarstellerin in einer Dramaserie
Thandie Newton, "Westworld" (Gewinnerin)
Alexis Bledel, "The Handmaid's Tale"
Millie Bobby Brown, "Stranger Things"
Ann Dowd, "The Handmaid's Tale"
Lena Headey, "Game of Thrones"
Yvonne Strahovski, "The Handmaid's Tale"
Vanessa Kirby, "The Crown"